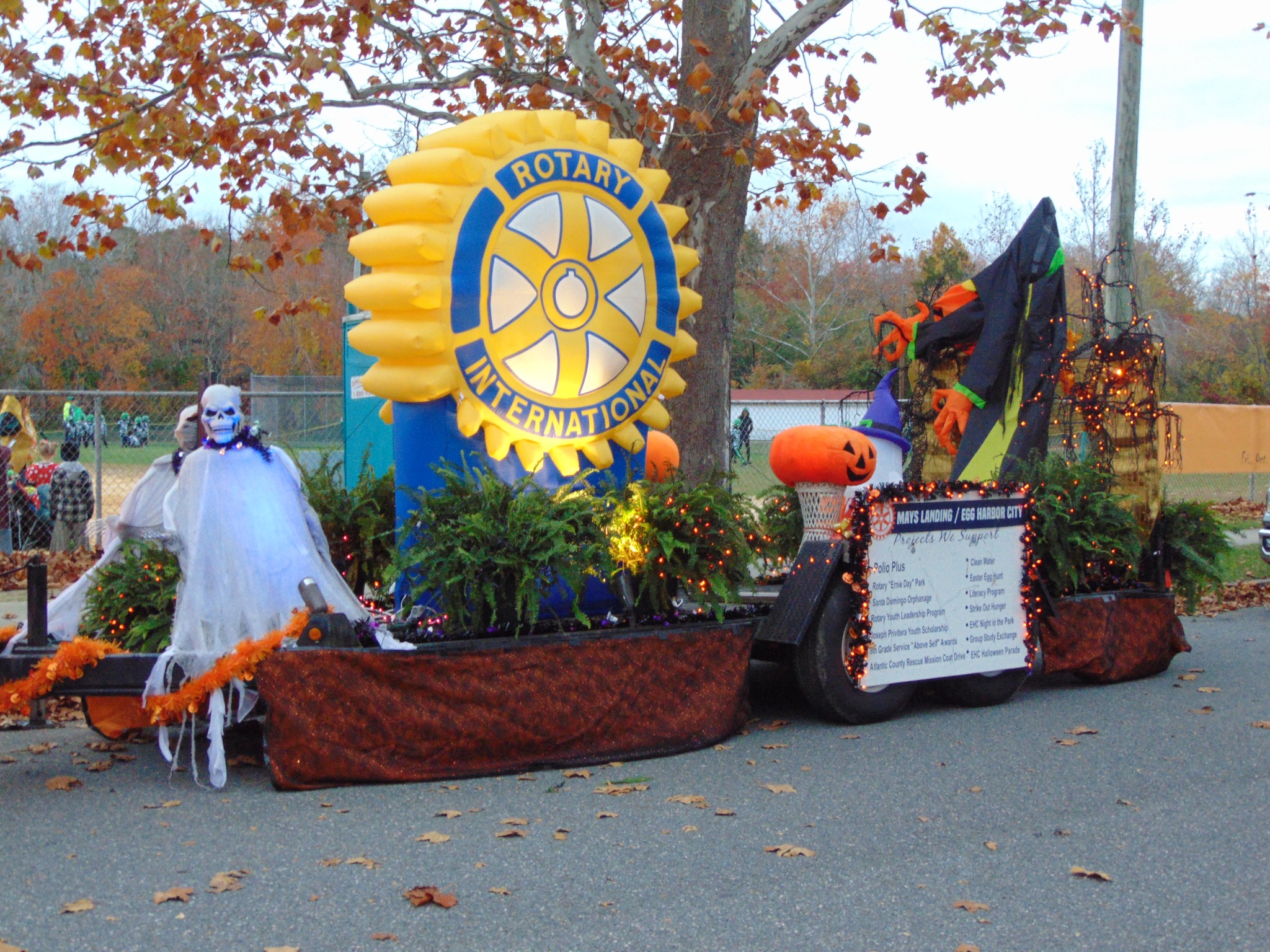 Prepare for a night filled with spooky delights, creative costumes, and community spirit! The Mays Landing-Egg Harbor City Rotary Club proudly presents the annual Egg Harbor City Halloween Parade.
Event Details
Date: October 27, 2023
Step Off Time: 6:30 pm
Judging Time: 5:45 pm sharp at Kern Field
Parade Route
New Route Direction! Starting from Claudius St., the parade moves to Philadelphia Ave., then right until Arago St., another right onto Arago until Liverpool Ave., followed by a right onto Liverpool. It culminates with a left turn onto Campe St., ending back at City Hall.
Registration & Lineup
Advance Registration Participants, please register in advance at City Hall or online on our website to ensure a smooth parade experience.
Lineup Details & Times
Floats & Vehicles ONLY: On Claudius Street starting at the corner of London Avenue at 5:30 pm. (Use Washington if needed.)
Bands and Performers ONLY: 500 Block of Liverpool Avenue at 6:00 pm.
All Others: 500 Block of London Avenue at 5:30 p.m.
All participants should face Claudius Street heading toward Philadelphia Avenue.
Judging & Awards
Costume judging categories include five and under, 6-14, 15+, and push-pull small floats and groups at Kern Field.
Community, Commercial, Performance, and Best in Parade categories will also be judged on the

300 Block across from Zion Lutheran Church

.
Keep performances within 3 minutes.
Conclude your parade adventure by collecting your TROPHIES and FREE SNACKS at City Hall!
Performance Music
Enhance your act with music by sending mp3 files to DJ Ray in advance or connecting personal devices during the parade.
Need More Information?
Reach out to Kim at 609-705-2009 for inquiries.
---
Join us for a "Spook-tacular" Halloween Parade and create unforgettable memories!